Murat Egyptian Room Seating Chart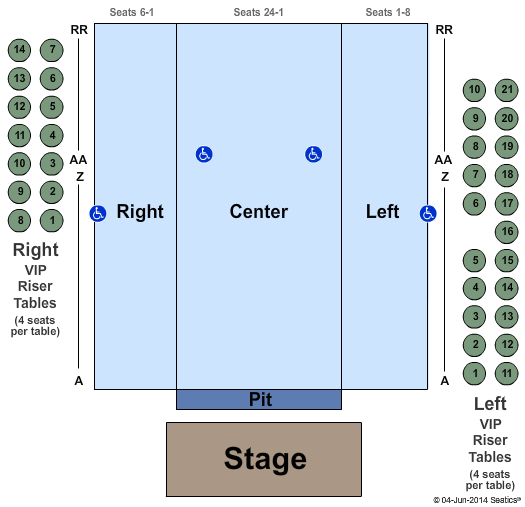 The building's construction is modelled after Moorish mosques of Egypt and the Middle East, and as such, some of the most interesting features of the building include stained glass windows, minarets, terracotta trim, and brown and yellow brick banding. The Egyptian Room can hold up to 2,000 people for standing events, and features a 55-foot wide stage. With its beautiful high ceilings and elaborate hand-carved murals, it provides a wondrously unique experience for patrons attending a concert or musical. For seated events, patrons have the option of sitting in the Orchestra Center, Orchestra Right or Left, or in the left or right raisers.
Please note that it is important for patrons to remain in their pre-assigned seats, as swapping will cause confusion for others. If you experience any difficulty in finding your seat, please ask one of the on-hand steward staff, who will be more than happy to help you.