Egyptian Room At Old National Centre | Indianapolis, Indiana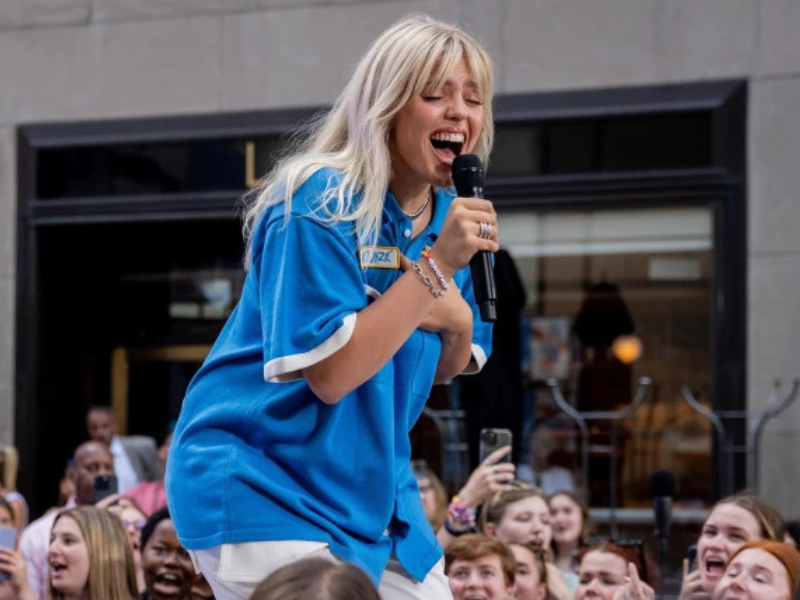 Rising popstar Renee Rapp is proving to the world that she's not just an amazing actress, she's also a very talented singer. Initially kicking off her career as Regina George in the Broadway adaptation of Mean Girls, she then proceeded to star in HBO series "The Sex Lives of College Girls." She has her sights on something different now though: an established music career.
She just released her debut album "Snow Angel," and to call it fantastic would be an understatement. The album embodies Renee Rapp's true persona, and offers a relatable experience to all the fans. To support the release of the album, she's also headed to a North American tour! She's stopping in Indianapolis very soon - you don't want to miss this!
Renee Rapp will be live at the Murat Egyptian Room on Friday, the 13th of October, 2023. This is your chance to secure your tickets to the show! Click 'GET TICKETS' to purchase yours right now - be quick before it's too late!
Renee Rapp didn't start out as an online celebrity, but as she's gained more notoriety in recent years. This is after making her Broadway debut in Mean Girls in 2019 and appearing in Mindy Kaling's Max comedy Sex Lives of College Girls two years later. Right now, her online reputation is finally working to her benefit. The 23-year-old singer has taken advantage of her years of being constantly online to further the project that means most to her: her promising music career.
Her debut full-length album "Snow Angel" was just released on the 18th of August, and it's so good! As of writing, Renee Rapp has over 4.2 million monthly listeners on Spotify. The numbers keep rising! She has definitely rose to fame thanks to her active social media presence. However, she has stated this about her online self: "Sometimes it is just me f-cking around or whatever, but at the end of the day, it's to promote my motherf-cking songs. I'm absolutely doing everything to service the longevity of my career."
The album is one of the best pop has to offer this year. On songs like "So What Now" and "Poison Poison," Snow Angel shifts quickly between honesty, fury, and fast jokes about boyfriends who have pissed her off. And for anyone familiar with Rapp's online persona, they would recognize some of her traits in the songs: humorous, blunt, and direct. She described the process of creating the album in an interview with Time, she said: "Simultaneously the most emotionally taxing and also the most rewarding time in my life. Imagine walking into a room every day with some people you know and others you don't, explaining all of your most intense experiences—I was going through that daily for at least six hours a day,"
The hard work and dedication that Renee Rapp has put into her work proves that she's in it for the long run. Her talent shines all throughout the album! If you enjoyed it as much as we do, you better come see her live. Snow Hard Feelings tour will stop by in Indianapolis, Indiana! Catch Renee Rapp live at the Murat Egyptian Room on Friday, the 13th of October, 2023. Tickets are on sale right now. If you want to join the show, purchase your tickets as soon as you can because they're selling fast!