Egyptian Room At Old National Centre | Indianapolis, Indiana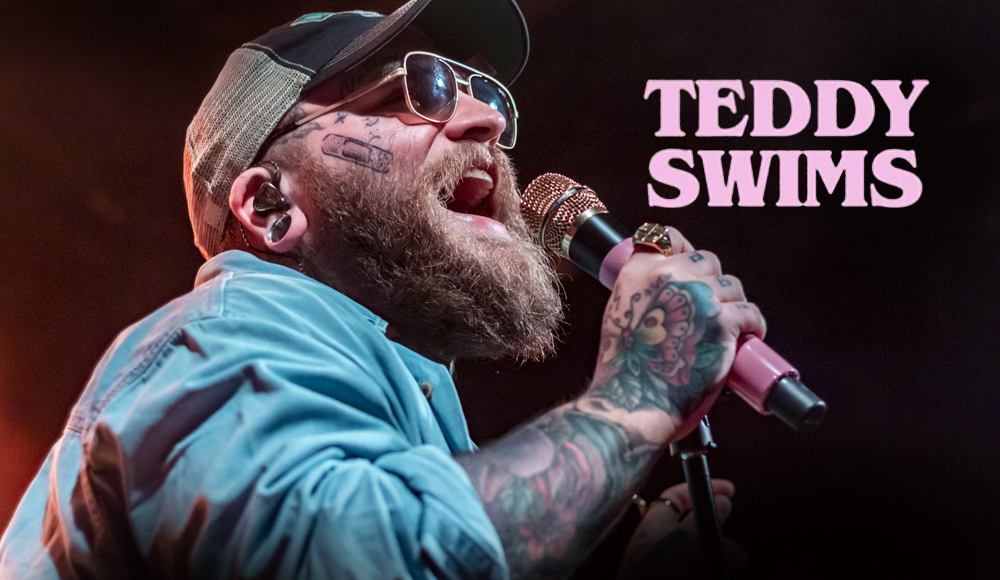 Marking his first-ever Hot 100 chart hit with his newest single "Lose Control", Teddy Swims is taking over sonic waves with his debut LP "I've Tried Everything But Therapy". Known for his genre-bending talent swimming across waves of R&B, soul, country, and pop, the man's been gaining attention since he started dropping covers on his YouTube channel, including his iconic rendition of Lewis Capaldi's "Someone You Loved". Releasing his single "My Bad" in 2021, Rolling Stone named him an "Artist You Need to Know" for his versatile talent and genre-exploration hits. With a new record sending big waves across the country, the man is embarking on his very own I've Tried Everything But Therapy Tour, kicking off this fall. His trek includes a stop at Murat Egyptian Room on Friday, November 3rd. Losing control while singin' his highs and lows, it's definitely an out-of-this-world experience to witness a Teddy Swims performance live on stage. Book your tickets now!
The soulful singer-songwriter and genre-bending star, Teddy Swims, is making a splash! The man, known for his viral covers and explorative sounds, just hit first first-ever Hot 100 chart entry with his newest single "Lose Control". Singing love and life's highs and lows, Swims is rockin' his tidal waves as "I've Tried Everything But Therapy" marks a huge milestone in his career.
"Being in love can be like an addiction sometimes — always chasing the highs from the lows," Swims shares about "Lose Control". "It's about losing yourself and losing control when it all starts to cave in and thinking that the only way out is through being with that person, chasing that feeling over and over again."
Oh, boy! We are definitely addicted to this one heck of a banger. If you've been streaming Swims' newest record non-stop, you're in luck! Teddy Swims is embarking on his newest US Fall Tour in support of I've Tried Everything But Therapy, kicking off this September with a stop at Murat Egyptian Room on November 3rd.
With diverse experiences in alt-rock, hardcore, soul, and hair metal bands along with his sensation YouTube covers, Teddy Swims definitely has the heart of an artist. Inspired by many influences, social injustices, and personal tales, the man came to be an artist whose music centers on authenticity.
"We ended up bridging gaps for people," he told Rolling Stone, explaining how his multitude of genre-bending tracks are able to introduce new music to everyday listeners.
His moniker "Swims" is an acronym for "Someone Who Isn't Me Sometimes" - symbolizing how he integrates different parts of himself in every performance. As a true Swims fan, you get the drill!
With a poppin' studio LP and a handful of EPs up his sleeve, you can expect Swims to perform his newest creations, along with his crowd-favorite originals, and maybe some covers on the side... Of course, while everyone's losing control over his newest hit, his roster of bangers include "Someone Who Loved You", "Face Myself" with Elley Duhé, "What More Can I Say", "Bed on Fire", "Someone You Loved", and "Easy to Love" with Armin van Buuren and Matoma.
Trying everything but therapy in his newest record, the man is taking it all out on stage. Don't miss out on the full Teddy Swims show experience live at Murat Egyptian Room by booking your tickets now!